Technical Account Manager
Job Description:
Who are we?
Work Experience: 7+ years Location: Chennai Technical Account Manager
Have you dreamt of working in a platform software company? OrangeScape is a rare breed platform software company in Chennai, India. Kissflow is our flagship platform that has over 10,000+ businesses, and close to 1 million users, across 161+ countries globally. That includes popular, Fortune 500 companies like Pepsi, Airbus, Roche, Motorola, Cisco, Telegraph, Michelin. Founded in 2004, we have withstood the test of time. In the last 2 years, our company has grown 300% in terms of our employee strength. We are proud of our young and dynamic team with an average age of 27. Do you want to work in a cross-cultural, diverse ethnic group that is also gender balanced?
Why should you work for us?
We are an equal-opportunity employer

Our compensation is on par with the industry standard

Our employees swear by our culture

Table tennis and pool table can give you company during breaks.





Who is a Kissflow TAM?




Kissflow's Technical Account Managers (TAMs) are responsible for managing the overall post-sales relationship with customers. As the single point of contact for all Products and Services related questions, TAMs are the customers trusted advisors and champions within Kissflow.
TAMs work closely with Sales, Support, Product and Professional Services to achieve retention and growth. With their in-depth understanding of the customer's environment and Kissflow products, TAMs understand the business problems that customers are trying to solve and collaboratively design solutions. The key performance indicator will be NRR (Net Retention Ratio).
Responsibilities:
Own the post-sales relationship including growth and churn prevention, with an assigned set of customers

Build relationships with customers at all levels by hosting periodic customer meetings and business reviews

Accelerate time to value of customers' Kissflow solutions and help them achieve their business goals

Collaborate with the Sales team on Account strategy and success plans to increase customer adoption, and retention and prevent churn

Identify additional use cases and business problems that can be solved with Kissflow, and grow the overall footprint on the account

Train and educate customers on industry-specific best practices and success strategies when using the product

Share customer feedback and new feature requests with Engineering and Product team to prioritize releases

Proactively notify customers of new features and product changes

Recommend timely product upgrades and migrations





Required skills and qualifications:

7+ years of experience in direct customer-facing roles as Technical or Solutions Consultant, Technical Account Manager, Deployment Architect, and Delivery Manager supporting

Large Enterprise

customers

Experience with no code/low code platforms or BPM platforms like OutSystems, Mendix, Pega, Appian, and ServiceNow is preferred

Creative and able to think 'outside the box with a proven track record in proposing and implementing solutions for enterprise customers

Ability to manage multiple priorities, commitments, and projects and drive them to completion

Exposure to cloud-based technologies and a SaaS subscription model is desired

Excellent communication and presentation skills and proven past experience working

directly with CXOs

Strong commitment, self-driven with good team collaborative skills

Self-motivated, directed, and passionate about what you do, striving for results

constantly

Exposure to code with Java or Python and knowledge of databases with the ability to

construct complex SQL queries is preferred
Thanks for registering in Kissflow,
Our team will get back to you soon!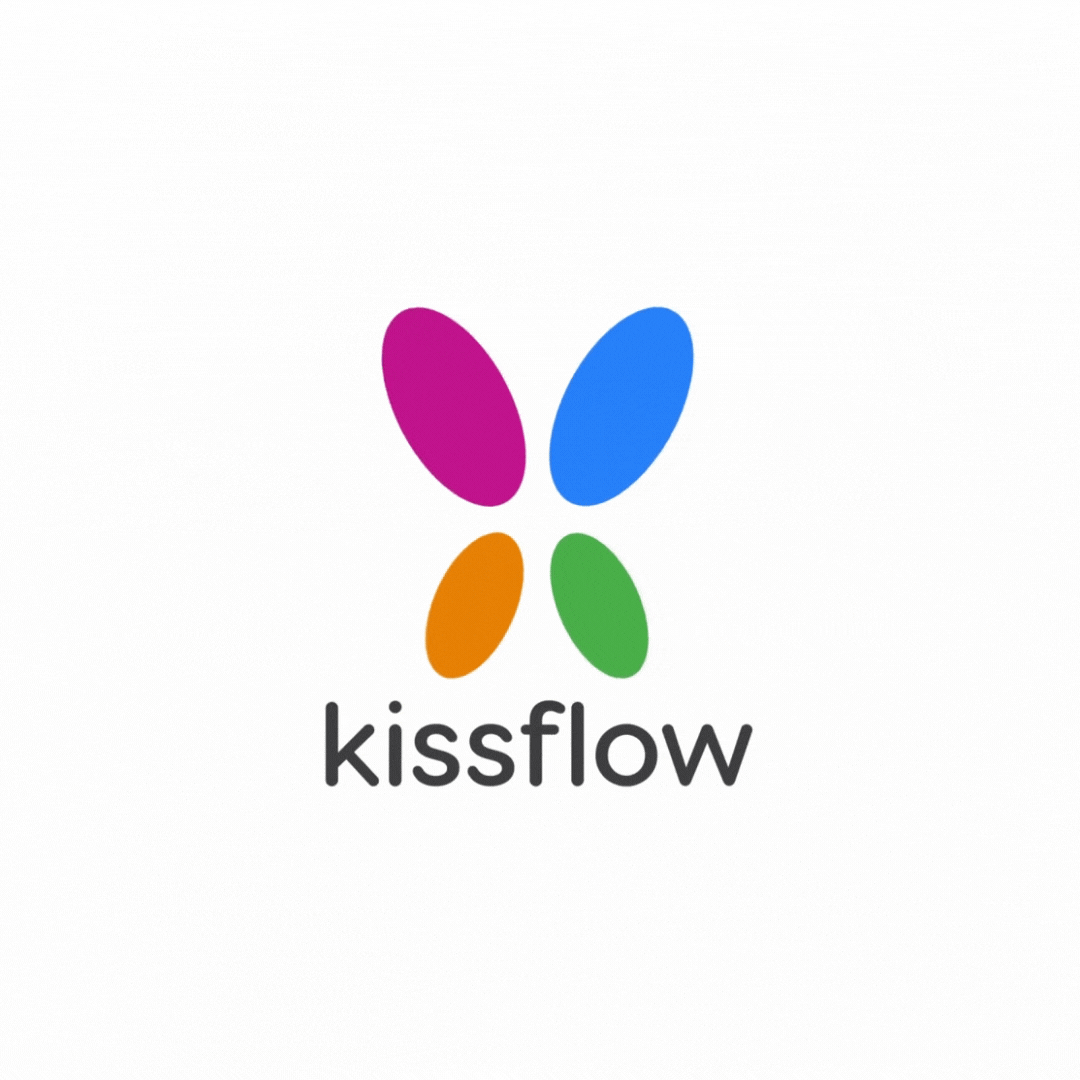 We're Redefining Work
We're changing how work gets done — both in our office and around the world
What's Happening?
Here are just a few ways we stand out from the crowd and push for something better.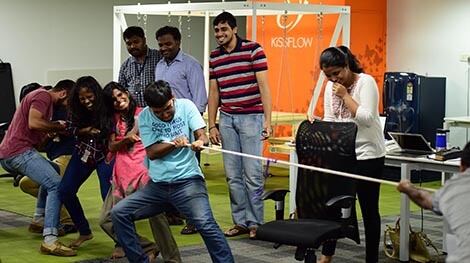 G2G - Good to Great
Every week, we shut down our systems and spend time talking with each other and learning how to be a better employee, leader, and person.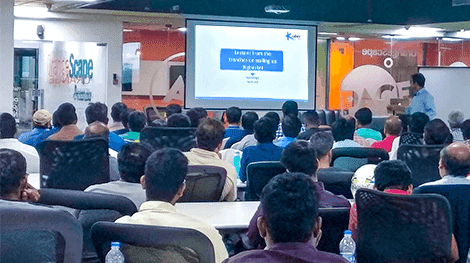 Events
Our workspace is at work 24/7 by hosting tech leaders, hackathons, tech talks, marketing meetups, and more! Find your tribe at our place.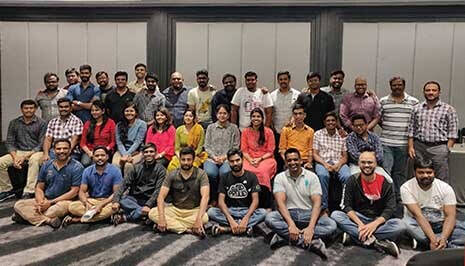 Learning Engagements
We invest in building T shaped talent by providing workshops that build skills that give them an edge over anyone in the industry.
Open Positions
Curious about our unique Remote+ work model? Learn more about how we balance in-office and WFA.
Read more >>