Product Designer
Job Description:
Minimum 5 years of experience in Product design
A strong portfolio showcasing your best work and describing your role in each project

Strong research and design skills across web, desktop, and mobile user experience and user interfaces.

The ability to think of a high-level product strategy and clearly articulate design decisions

Collaborate with teams of engineers and product owners throughout the design process – from Scratch to production

Deliver wireframes and prototypes to help people visualize your design ideas.

Ability to understand technical implications in their design decisions

A clear sense of good visual design and an ability to work within component-based design systems

Take full ownership and responsibility of projects/features to every detail and every step of the product journey.

Find opportunities for improving customer experience and propose new features or solutions and validate assumptions through research

You bring unique strengths and perspectives to the team. We're looking to build a diverse team where our skills and experience can complement each other.
Nice to have
Expertise in design tools like Figma or Adobe XD

Basic knowledge of Lowcode tools and development

Intermediate knowledge of CSS and HTML

Basic knowledge of Javascript

Knowledge in creating dark mode designs

Experience in creating and maintaining a design system
We're Redefining Work
We're changing how work gets done — both in our office and around the world
What's Happening?
Here are just a few ways we stand out from the crowd and push for something better.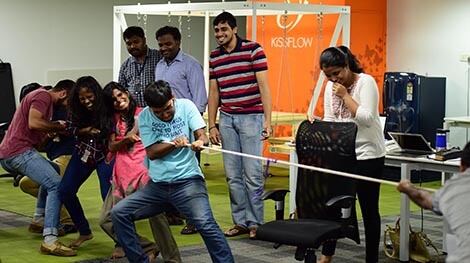 G2G - Good to Great
Every week, we shut down our systems and spend time talking with each other and learning how to be a better employee, leader, and person.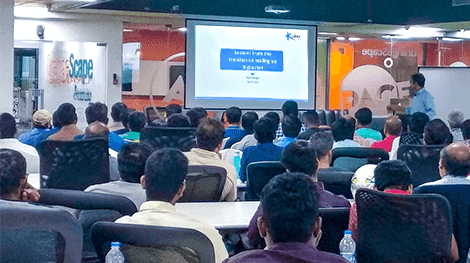 Events
Our workspace is at work 24/7 by hosting tech leaders, hackathons, tech talks, marketing meetups, and more! Find your tribe at our place.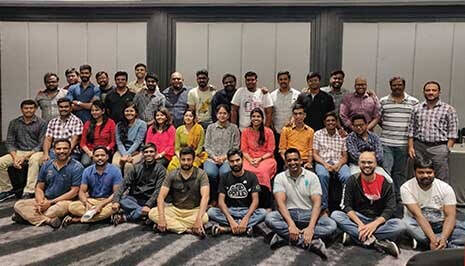 Learning Engagements
We invest in building T shaped talent by providing workshops that build skills that give them an edge over anyone in the industry.
Open Positions
Curious about our unique Remote+ work model? Learn more about how we balance in-office and WFA.
Read more >>