Manual Test Engineer
Job Description:
Mandatory Skills:
Must have a good understanding on Software Testing concepts

Must have Experience in testing a SaaS and multi tenant architecture products

Must have Exposure in testing API & (SQL) Database layers

Must have working knowledge of test management software (e.g. XRay, Zephyr, ALM, Jira)

Good to have ISTQB or CSTQB certification completion

Familiarity with Agile frameworks methodology

Excellent communication skills
Responsibilities:
Understand the given requirement and analyze it with design and specification documents.

Understand the technical implementation of software design and architecture.

Raise clarification or queries to understand the software implementation

Create Test scenarios and get it reviewed with SME and Test Leads

Write functional test cases and ensure the technical as well functional coverage is met.

Understand the test plan, strategy, and test environment details.

Understand the prerequisites required to setup before starting the testing

Execute functional test cases to capture the required test evidence.

Able to categorize sanity, smoke, functional, and regression test cases.

Raise defect and follow it closure
Debug and understand the root cause of the issue.
Update test artifact and maintain the documents repository
Provide knowledge sharing or maintain documents and best practices.
We're Redefining Work
We're changing how work gets done — both in our office and around the world
What's Happening?
Here are just a few ways we stand out from the crowd and push for something better.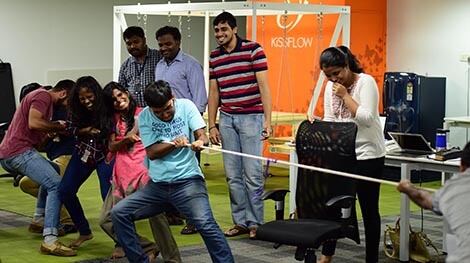 G2G - Good to Great
Every week, we shut down our systems and spend time talking with each other and learning how to be a better employee, leader, and person.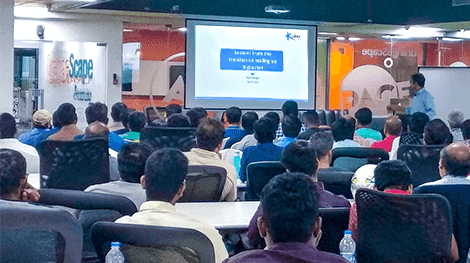 Events
Our workspace is at work 24/7 by hosting tech leaders, hackathons, tech talks, marketing meetups, and more! Find your tribe at our place.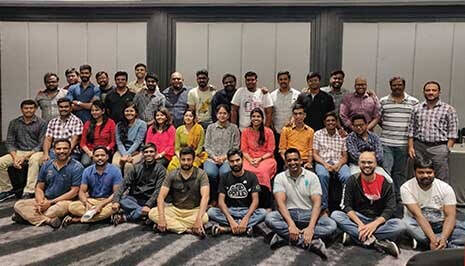 Learning Engagements
We invest in building T shaped talent by providing workshops that build skills that give them an edge over anyone in the industry.
Open Positions
Curious about our unique Remote+ work model? Learn more about how we balance in-office and WFA.
Read more >>