Associate Visual Designer
Job Description:
Responsibilities
Understand project requirements and design materials for internal and external communication

Delivering design requirements with hands-on experience

Ensure that all output is brand consistent and of high quality

Ensure adherence to delivery timelines for all output

Think creatively and develop new design concepts, graphics, and layouts

Collaborate with the senior designer and design team to produce the final product.

Strong communication skills (verbal and written) to communicate effectively




Professional Skills & Qualifications
1-3 years of experience in visual design

A good portfolio that showcases your design skills and demonstrates your ability to create compelling visual designs across various media

Proficiency in design software (such as Adobe Photoshop, Illustrator, Figma, etc)

Excellent team player, to be able to work in a team environment
We're Redefining Work
We're changing how work gets done — both in our office and around the world
What's Happening?
Here are just a few ways we stand out from the crowd and push for something better.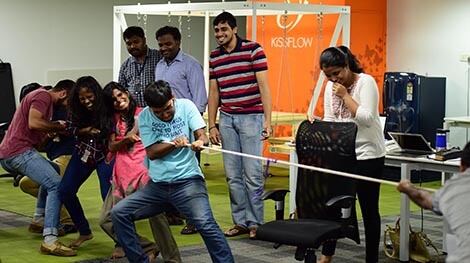 G2G - Good to Great
Every week, we shut down our systems and spend time talking with each other and learning how to be a better employee, leader, and person.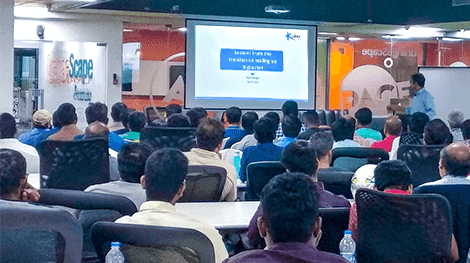 Events
Our workspace is at work 24/7 by hosting tech leaders, hackathons, tech talks, marketing meetups, and more! Find your tribe at our place.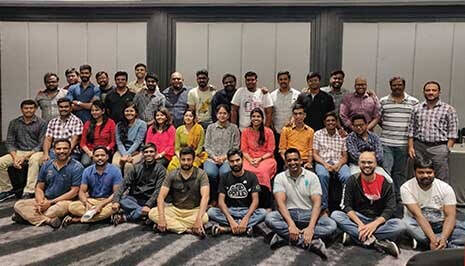 Learning Engagements
We invest in building T shaped talent by providing workshops that build skills that give them an edge over anyone in the industry.
Open Positions
Curious about our unique Remote+ work model? Learn more about how we balance in-office and WFA.
Read more >>