Territory Channel Manager - Philippines
Job Description:
Note: We are only looking for candidates who are based out of Philippines.
Build our Channels along with the set of our Elite Enterprise Partners.

The sales Manager will have a strong understanding of the sales process, Channels, excelling at generating leads, building relationships, and closing deals.

The ideal candidate will be a quick learner with strong negotiating skills, and the ability to showcase our offerings in a compelling way.

Often tasked with giving presentations, attending networking events, and attending trade shows, it's essential that our sales rep be personable and professional.

The objective of this role is to represent Kissflow's products and services, starting with a deep and comprehensive understanding and following with consumer research to identify how our solutions meet needs.

Meet Quarterly and annual sales quotas through the successful implementation of sales and marketing strategies and tactics.

Generate leads and build relationships, planning and organizing daily work schedules to call on existing or potential clients.

Develop and implement territory action plan through comprehensive data analysis, and adjust sales techniques based on interactions and results in the field Work along with Enterprise partners to close deals.

Should have experience in the current Philippines market.

Manage relationships with regional Enterprise partners and groom them to grow along with Kissflow.

Possess in-depth product knowledge and be able to conduct demos and relay objection handling.

Prepare professional, complete, concise and accurate reports, proposals and other documentation as required for executive-level presentations.

Achieve sales goals by assessing current client needs and following a defined selling process with potential buyers, often utilizing product demos and presentations.

Coordinate with other sales reps and partners to ensure company quotas and standards are being met, performing market research and regular competitor monitoring.
Thanks for registering in Kissflow,
Our team will get back to you soon!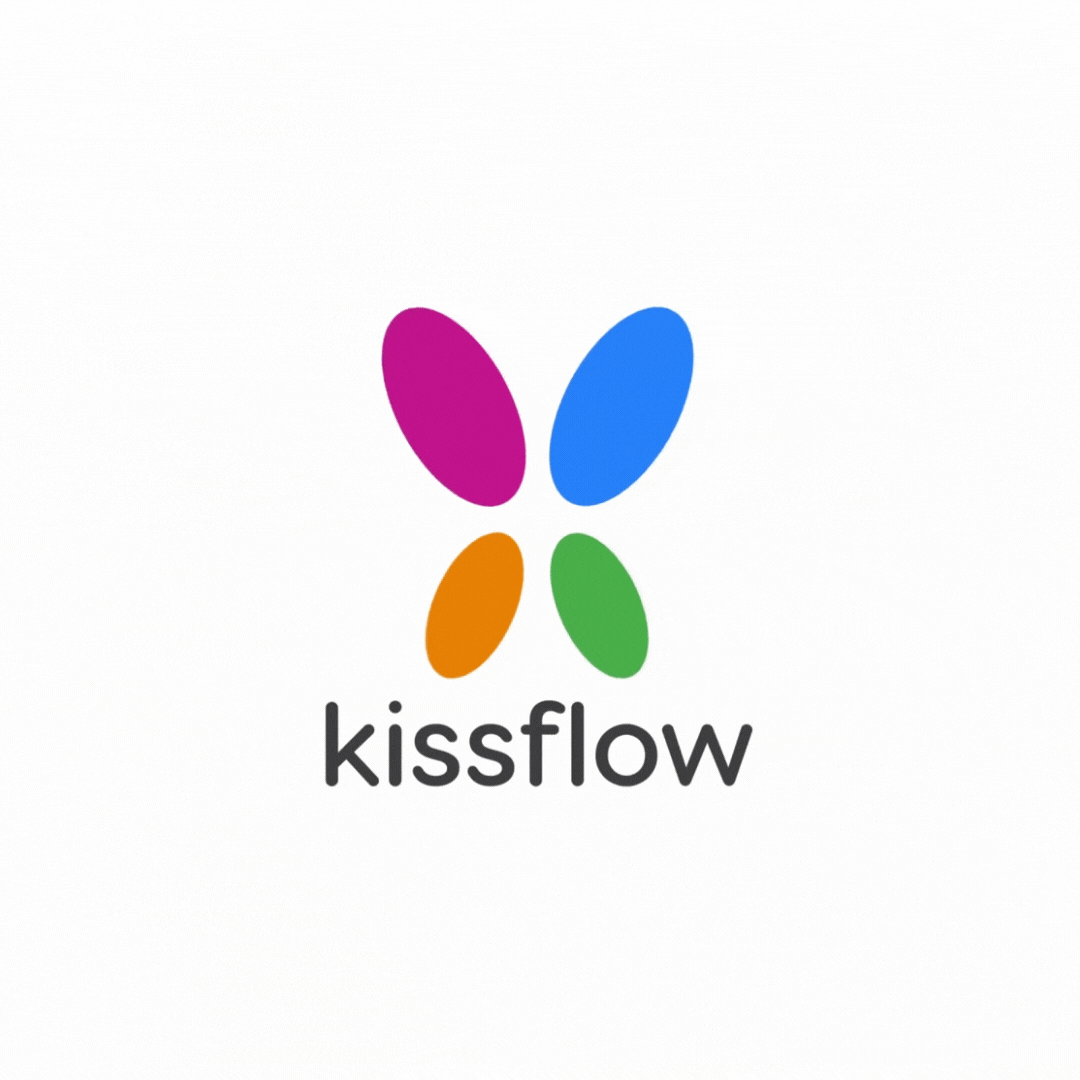 We're Redefining Work
We're changing how work gets done — both in our office and around the world
What's Happening?
Here are just a few ways we stand out from the crowd and push for something better.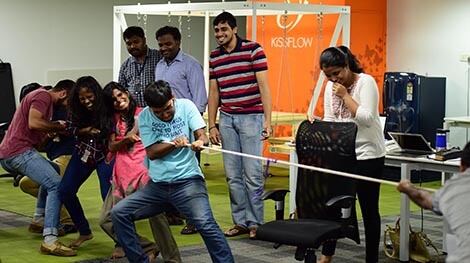 G2G - Good to Great
Every week, we shut down our systems and spend time talking with each other and learning how to be a better employee, leader, and person.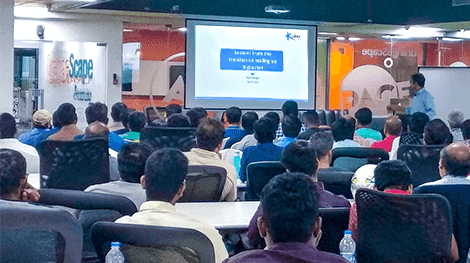 Events
Our workspace is at work 24/7 by hosting tech leaders, hackathons, tech talks, marketing meetups, and more! Find your tribe at our place.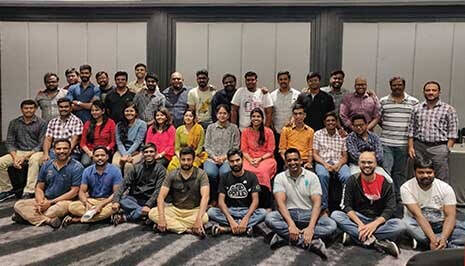 Learning Engagements
We invest in building T shaped talent by providing workshops that build skills that give them an edge over anyone in the industry.
Open Positions
Curious about our unique Remote+ work model? Learn more about how we balance in-office and WFA.
Read more >>