Technical Account Manager - BFSI
Job Description:
Kissflow's Technical Account Managers (TAMs) are responsible for managing the overall post-sales relationship with customers. As the single point of contact for all Products and Services related questions, TAMs are the customers trusted advisor and champion within Kissflow.
TAMs work closely with Sales, Support, Engineering and other internal teams to manage, and drive customer success, adoption, retention and growth. With their in-depth understanding of the customer's environment and Kissflow products, TAMs understand the business problems that customers are trying to solve and collaboratively design solutions.
Responsibilities:
Own the post-sales relationship including growth and churn prevention, with assigned set of customers
Build relationships with customers at all levels by hosting periodic customer meetings and business reviews
Accelerate time to value of customers Kissflow solution and help them achieve their business goals
Collaborate with Sales team on Account strategy and success plans to increase customer adoption, retention and prevent churn
Identify additional use cases and business problems that can be solved with Kissflow, and grow the overall footprint on the account
Train and educate customers on industry specific best practices and success strategies when using the product
Share customer feedback and new feature requests with Engineering and Product team to prioritize releases
Proactively notify customer of new features and product changes
Recommend timely product upgrades and migrations
Requirements
8+ years of experience in direct customer-facing roles as Technical or Solutions Consultant, Technical Account Manager, Deployment Architect, Escalations Engineer, etc
Creative and able to think 'outside the box' with a proven track record in proposing and implementing solutions for enterprise customers
BFSI domain knowledge is highly desirable
Exposure to cloud-based technologies and SaaS subscription model is desired
Excellent oral and written communication skills to be able to work with customer at various levels from system admin to C-level staff
Strong commitment, self-driven with good team leadership skills
We're Redefining Work
We're changing how work gets done — both in our office and around the world
What's Happening?
Here are just a few ways we stand out from the crowd and push for something better.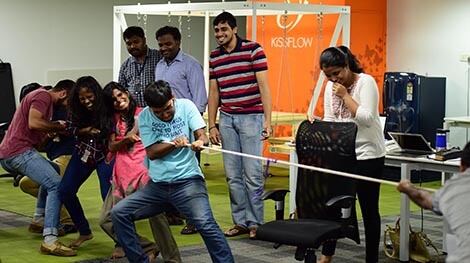 G2G - Good to Great
Every week, we shut down our systems and spend time talking with each other and learning how to be a better employee, leader, and person.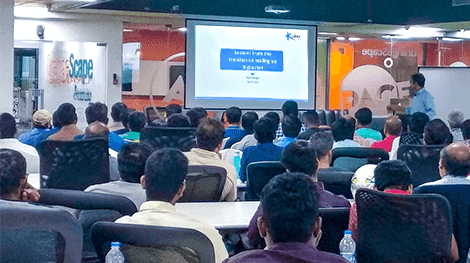 Events
Our workspace is at work 24/7 by hosting tech leaders, hackathons, tech talks, marketing meetups, and more! Find your tribe at our place.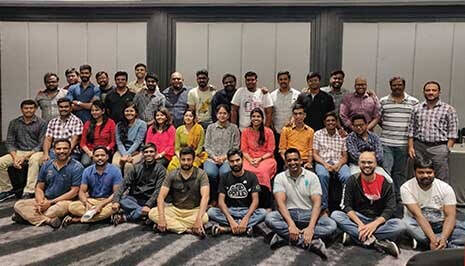 Learning Engagements
We invest in building T shaped talent by providing workshops that build skills that give them an edge over anyone in the industry.
Open Positions
Curious about our unique Remote+ work model? Learn more about how we balance in-office and WFA.
Read more >>