Sales Development Representative Intern
Job Description:
Responsibilities
Achieve monthly targets on sales qualified leads (SQLs) and help build the pipeline for
sales teams
Own prospecting, sales qualification, and initial customer calls
Qualify leads from marketing campaigns as sales opportunities
Respond, engage, and qualify inbound leads and inquiries received
Ensure successful follow-through of the sales cycle by maintaining accurate activity and
lead qualification information in CRM application
Meticulously organize and maintain contacts/opportunities, recording all progress in the
CRM
Contact potential clients through cold calls and emails
Research accounts, identify key players, generate interest, and develop accounts to
stimulate opportunities
Present our company to potential clients
Identify client needs and suggest appropriate products/services
Proactively seek new business opportunities in the market
Set up meetings or calls between (prospective) clients and Account Executives
You are the right fit for the role if you:
Have strong phone, and written customer communication skills
Can concisely and passionately interact and communicate with individuals at all levels
of the organization
Can break down a prospect's requirements and effectively communicate internally to
other teams
Can think on your feet - you are someone who can figure out creative ways to
continuously engage with new prospects while maintaining a positive and energetic persona
Are organized and data-driven, measuring every step of the sales process and figuring
out ways to scale it to the next level
Enjoy constructive feedback and are coachable
Are self-driven, resilient, persistent, enjoy problem-solving, and are a team player that
shares tribal knowledge
It would be a plus if you understand B2B SaaS products and the decision-making
process in SMB / mid-market companies.
Thanks for registering in Kissflow,
Our team will get back to you soon!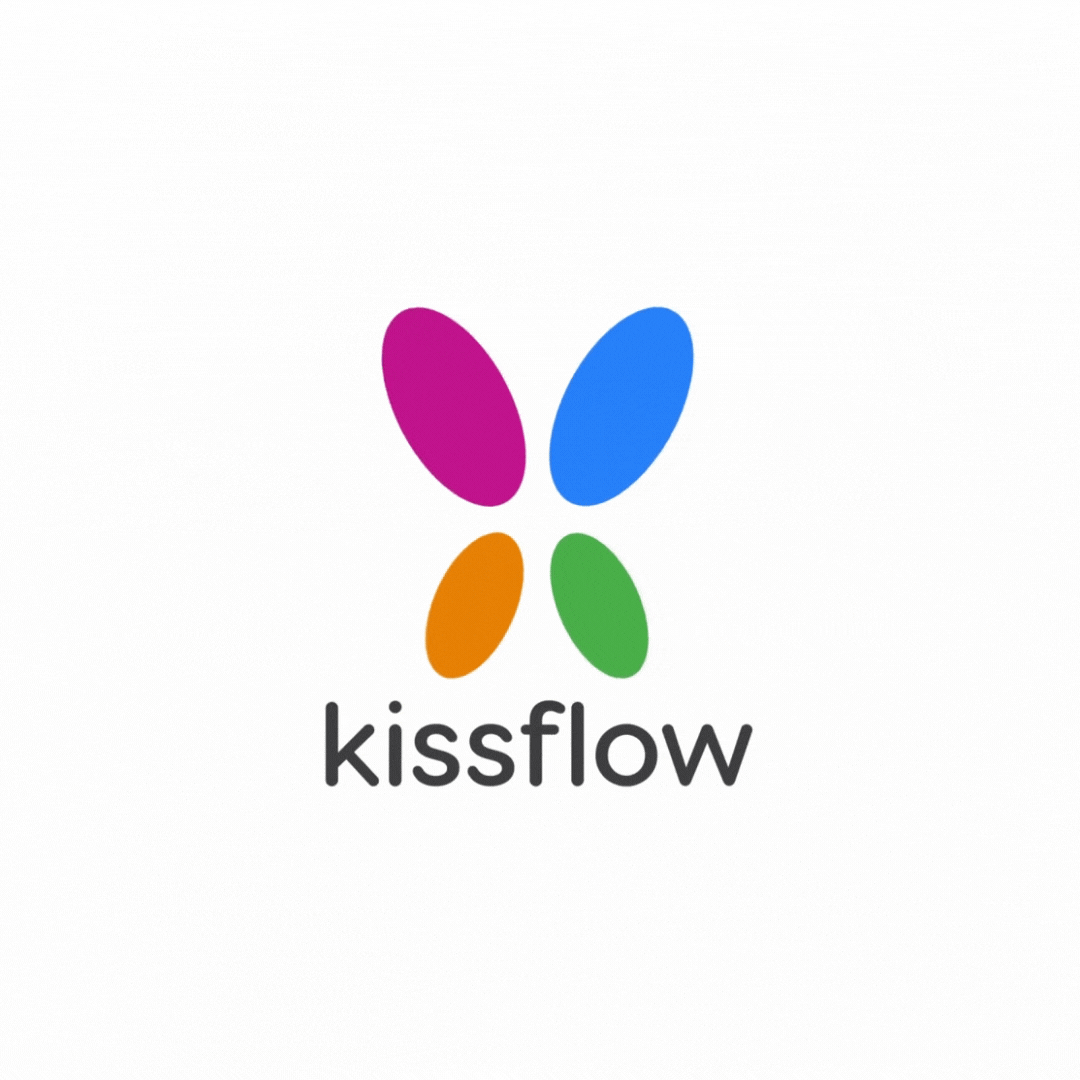 We're Redefining Work
We're changing how work gets done — both in our office and around the world
What's Happening?
Here are just a few ways we stand out from the crowd and push for something better.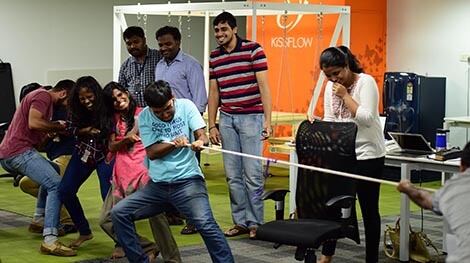 G2G - Good to Great
Every week, we shut down our systems and spend time talking with each other and learning how to be a better employee, leader, and person.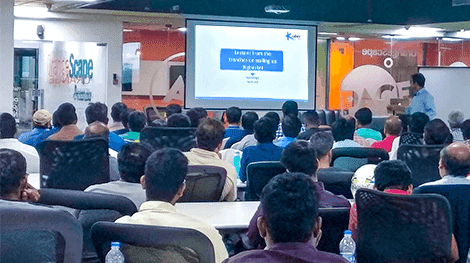 Events
Our workspace is at work 24/7 by hosting tech leaders, hackathons, tech talks, marketing meetups, and more! Find your tribe at our place.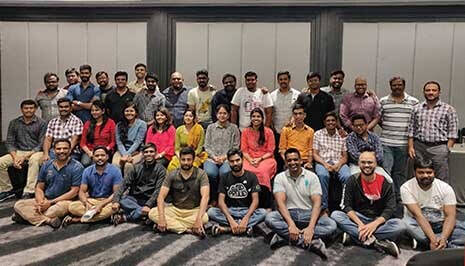 Learning Engagements
We invest in building T shaped talent by providing workshops that build skills that give them an edge over anyone in the industry.
Open Positions
Curious about our unique Remote+ work model? Learn more about how we balance in-office and WFA.
Read more >>